If you are looking to make an impact with your style, then look no further than the long gowns made of Ankara fabric. From classic to modern styles, there are plenty of options available to find the perfect gown for any occasion. In this post, we will explore some of the best Ankara long gown styles for 2023 so you can stay up-to-date with the latest trends!
What are Ankara's styles?
Ankara styles are some of the most popular and stylish ways to wear the traditional African wax print fabric. There are endless possibilities when it comes to styling Ankara, from simple and chic dresses to statement-making jumpsuits and bold prints. Whether you're looking for a new outfit for a special occasion or just want to add some African flair to your wardrobe, check out these Ankara styles for some inspiration.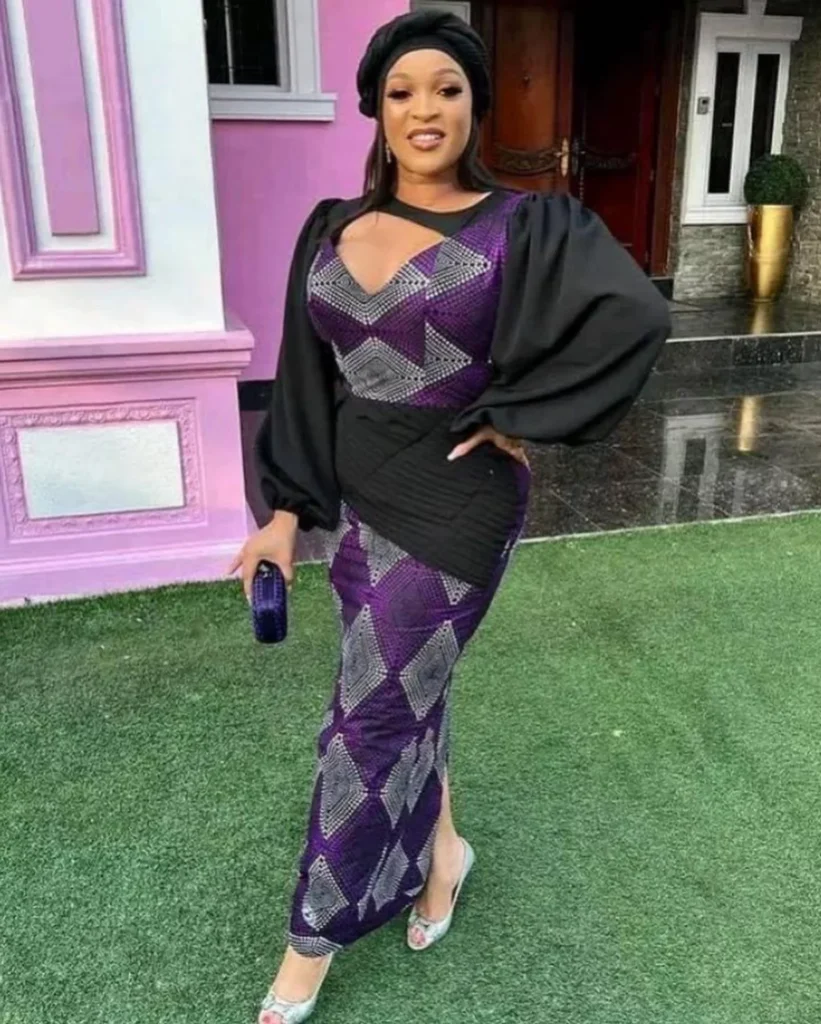 Ankara Long Gown Styles 2023
Ankara's long gown styles are one of the most popular choices for African women's clothing. The Ankara fabric is known for its vibrant colours and patterns, which make it perfect for creating beautiful and stylish gowns. If you're looking for some inspiration on what to wear to your next special event, take a look at these Ankara long gown styles for 2023.
One of the hottest trends in Ankara fabrics right now is bold prints. If you want to make a statement with your gown, opt for a dress with a large, floral print or an eye-catching geometric design. For a more understated look, choose a dress with smaller prints or solid-coloured fabric.
Another popular trend is mixing and matching different colours and patterns. For example, you could pair a brightly-coloured Ankara top with a black skirt or pants. Or, try pairing two different prints together, such as a leopard print skirt with a striped top. This is a great way to add some personality to your outfit and make it truly unique.
If you're looking for something truly original, consider having your dress custom-made using Ankara fabric. This is a great option if you can't find exactly what you're looking for off the rack. With custom-made dresses, you can choose your own colours, and patterns, and even add embellishments like beads or sequins.
Ankara Long Gowns for Special Occasions
When it comes to Ankara long gowns, there are endless possibilities for styling them for special occasions. Whether you're attending a wedding or a formal event, or simply want to make a fashion statement, there's an Ankara long gown out there for you.
One of the most popular ways to style an Ankara long gown is by pairing it with matching accessories. This can include a headwrap or headscarf, shoes, and jewellery that complement the colours in your dress. Another option is to go for a more minimalist look and let the dress speak for itself. This is especially effective if the dress has intricate details or embellishments.
If you're looking for inspiration on how to style your Ankara long gown, be sure to check out our gallery of photos below. From formal to casual looks, we've got you covered.
Download App Ankara Long Gown Styles for Free >>> https://bit.ly/2FuxPHV
Ankara Long Gowns for Every Day
There are many reasons to love Ankara long gowns. They are incredibly versatile and can be worn for any occasion, from casual days out to more formal occasions. They are also very comfortable, which is always a bonus! Whether you are looking for a new dress to add to your wardrobe or simply want to find the perfect Ankara gown for a special event, we have got you covered. Check out our selection of the best Ankara long gowns below.
Tips for Wearing Ankara Long Gowns
Rock Ankara Long Gowns with Confidence: The first step to looking great in any outfit is confidence. No matter what style you choose, make sure you walk with your head held high and shoulders back. This will instantly make you look 10 times better and feeling good in what you're wearing always helps too!
Keep it Simple: Ankara long gowns are already a statement piece so there's no need to go over the top with your accessories. Let the dress do the talking by keeping your jewellery and makeup relatively simple. A pair of nude heels or sandals will also complement the dress perfectly.
Consider Your Body Type: Not all styles of Ankara long gowns will suit every body type so it's important to take this into consideration when choosing a dress. If you're not sure which style will flatter you most, ask for help from a friend or sales assistant.
Be Comfortable: The last thing you want is to be tugging at your dress or feeling uncomfortable all night long. Choose a style that you know you'll be able to wear without any issues and make sure it's the right size too – nothing ruins a good outfit like an ill-fitting garment!
Where to Buy Ankara Long Gowns
There are a few places to buy Ankara long gowns. The most popular is probably online. You can find a variety of styles and designs online. Another great place to buy Ankara long gowns is at your local African market. This is a great place to find traditional and modern styles. You can also find a variety of sizes at these markets. Finally, you can always go to a tailor and have a gown made specifically for you.
(Visited 1,140 times, 4 visits today)